The rapid advancement of technology bears a wide variety of benefits for children, but as much good it delivers, it can pose a risk to them. Parents are often too busy to supervise everything their kids are browsing online, but luckily there is a solution for that in the form of parental control apps for iPhone and Android.
Given the fact that countless studies have shown that smartphone usage in young kids can have negative mental and physical effects, it is crucial to monitor what they are doing, especially when browsing the web. Parental control apps will allow you to limit the content on your kids' phones and even schedule the time your child can use the phone in some cases. We researched and found some of the finest apps you can get for this purpose, and we will list them below.
1. Circle Home Plus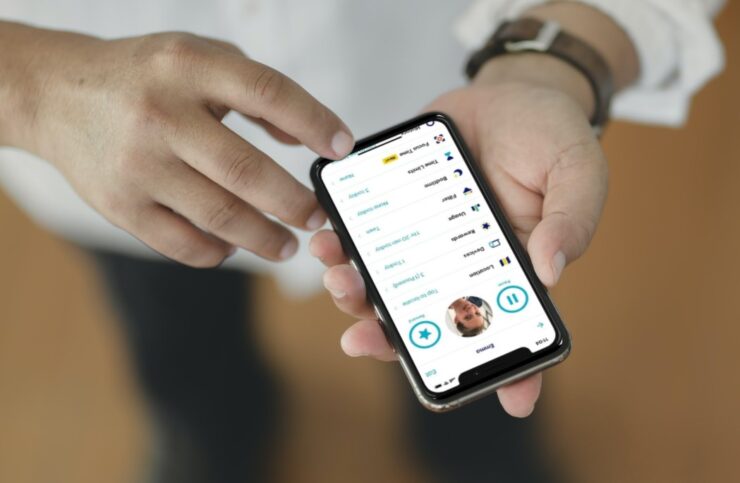 The Circle Home Plus is a combination of hardware and software parental control that requires a bit of time to set up. You will have to download the Circle Home Plus app on your device, choose the Parent App option, create an account, and then choose the Circle Plus Home option.
After you have completed this, you will need to connect the provided cube to your router using an ethernet cable, which will allow you to manage every connected device in your home network. Afterwards, just install the app on your children's phones, and you are all set to go.
When all of the above is done, you can start setting various filters and limits that will ensure your child does not access apps and websites you do not believe to be appropriate. It is important to note that this is not an easy or fast process and that you will have to invest some time and research to make everything work.
However, all this hassle will definitely be worth it, as Circle Home Plus allows you to control absolutely everything – literally anything from phones and computers to media streamers and thermostats; there is nothing that this product cannot do. However, all of this costs quite a bit of money, but if the price is not an issue, there is nothing that will work quite as effectively as Circle Home Plus.
Pros
Reliable web and time restrictions
Detects and implements restrictions for devices in the network quickly
Intuitive
Unlimited number of devices
You get absolute control over all devices in the network
2. Net Nanny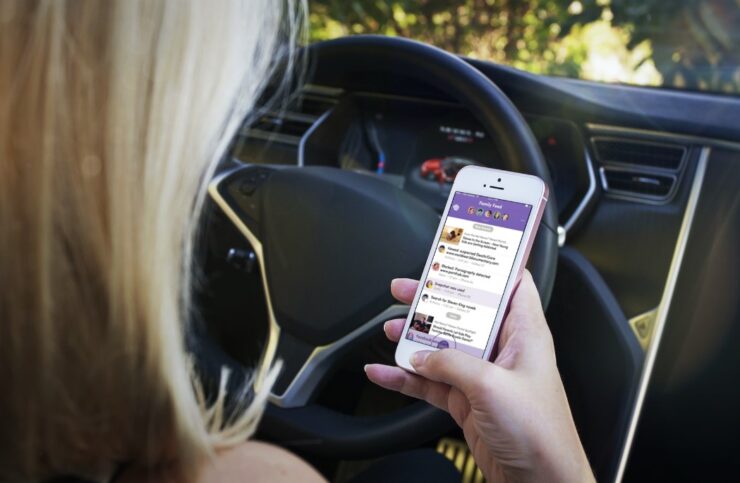 Net Nanny is one of the finest parental control apps you can get nowadays, as it is packed with various features that you will find extremely handy. It offers a user-friendly interface and superb web-filtering technology that will actually analyze web pages rather than just blindly blocking them.
However, web filtering is just an option since you can create the filters on your own and block the websites you believe are inappropriate for your kids to browse. As most apps are designed for this purpose, Net Nanny can track your child's location and provide you with its location history, and it works well on both Android and iOS platforms.
There are differences in functionality between these two platforms, as the iOS version allows you to block more than a hundred apps, while there are no limits on the Android version. However, both versions have a built-in app advisor that will notify you about the new apps you should pay closer attention to.
The one downside that is also important to mention is that calls and texts cannot be monitored on both Android and iOS versions. Regardless, it is a solid parental control app and the one you should definitely consider going for due to a set of handy features it possesses.
Pros
Intuitive app
User-friendly interface
Excellent web filters
Reliable
It warns you about the dangerous new apps
Cons
Some features on iOS are limited
Cannot monitor calls and texts
3. Kaspersky Safe Kids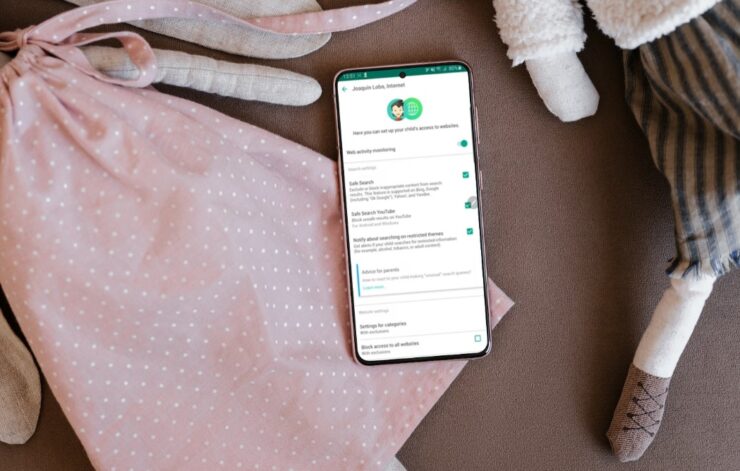 Kaspersky Safe Kids is one of the most affordable parental control apps on the market, and it allows you to monitor and control what your kids browse and do on their iOS and Android smartphones, as well as their PCs and Macs. This software costs only 15 USD on a yearly basis, but you are also getting a 7-day free trial.
The subscription allows you to control and monitor an unlimited number of child's devices, while the free plan allows the user to set screen-time limits, filter websites, and manage other apps the kids are using. The paid plan also lets you monitor social networks alongside location tracking and geofencing that are functional for both Android and iOS.
It is important to mention that app management is limited on iOS to blocking apps that have age restrictions, while on Android, these limitations do not exist. There are also limitations for Macs that extend to a feature that lets you block specific YouTube searches and review YouTube search history. However, it works on Windows, iOS, and Android.
Kaspersky Safe Kids, although not flawless, is an excellent parental control app that is a bit rough around the edges and clumsily designed but will do the job. If you do not feel the need to read and review text messages from your kids, this is definitely the software to go for.
Pros
Excellent web filters and monitoring system
You can monitor an unlimited number of children's devices with the paid program
Works for Windows, iOS, and Android
Cons
Does not work for Macs
Clumsy software design
4. mSpy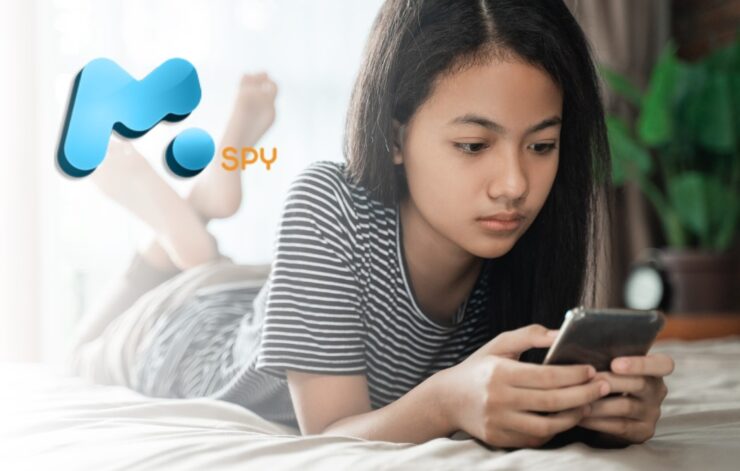 Same as other entries on our list, mSpy is a parental control app that allows you to remotely supervise your children's electronic devices. Aside from some basic features you would expect to get from a parental control app, this one allows you to also view your kids' messages fast and easily.
This app is highly user-friendly and has an interface that is easy to navigate, even for people that do not have some special knowledge about technology. It is the software that is made specifically with parents in mind, and the specific set of features it has covered each and every monitoring and supervising option you can think of.
The mSpy software allows you to view incoming and outcoming calls and text messages and also allows location tracking via GPS and geofencing. You will also be able to check your child's browser history, and it can also work as a remote screen recorder and keylogger.
Advanced social media monitoring is also included in the paid package of this software, and you can also have a view of the battery life of your kids' phones. Moreover, you will be able to check even deleted messages and photos on your children's phones, which is a feature that not many parental control apps have.
Pros
Live location tracking feature
Keyword alert tracking
You get instant notifications when blacklisted words are used on the kid's phone
Advanced social media monitoring
The app also works as a remote screen recorder and keylogger
5. Qustodio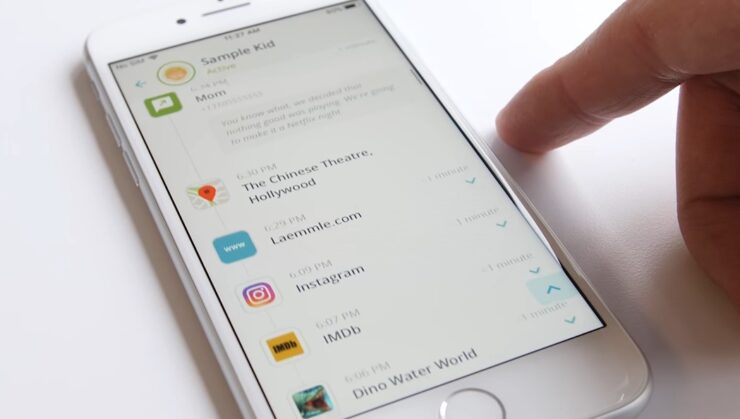 Qustodio is a highly versatile and flexible software that allows you to create some healthy digital boundaries that will keep your children away from harmful content and monitor their smartphone activities. Upon purchasing this tool, the filtering technology will be activated automatically, so your child will be protected from harmful content right away.
Aside from an automatic filtering system, you can also manually block specific websites you do not want your child to access. You will also be able to establish certain screen time limits by using set schedules or internet limitations on a daily basis, so your children will not spend too much time using their phones and other similar devices.
The online dashboard of this tool is highly intuitive and easy to use, so you will be able to supervise all the activities completely and hassle-free. Qustodio is also capable of monitoring various social media platforms, including YouTube, and it is also effective when your kids are using incognito mode.
If you are an Android user, you will also have access to the SOS panic button feature, so if your children get in some sort of trouble, they can send you a location-based alert instantly that is just one click away. The smallest package for Qustodio software can cover up to five devices, but you can also opt for a package that can cover up to 15 devices for a slightly higher price.
Pros
Reliable content filtering
Ability to set screen time schedules
SOS panic button
Works on Windows, Android, iOS, Kindle, and Chromebook
No limit on the number of monitored devices
Superb geofencing tools
Cons
You can only see the general information for social activities
Unlocking an iOS device breaks monitoring alerts
6. Norton Family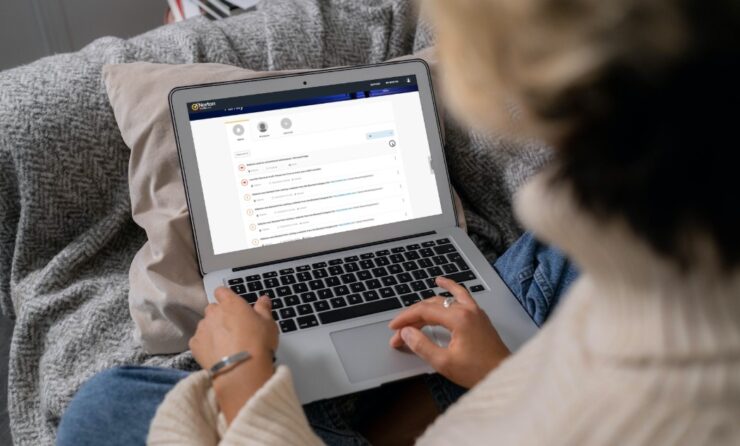 Norton Family is a tool that is ideal for Android and Windows users, and although it does offer some features that work pretty well for iOS as well, it does have certain limitations, which we will discuss in this section. Norton also added geofencing recently, so every parent will have all the finest parental control options they could wish for.
Features such as location tracking, time scheduling, web filtering, and other monitoring capabilities work well on both iOS and Android. However, Noton's time allowances are only functional for Windows and Android users, while app management is not functional for iOS users at all.
Nevertheless, Norton Family offers highly efficient web filtering on iOS as well, and streaming services such as Hulu and YouTube can be supervised very efficiently. This software also implemented a new feature called School Time, which is designed to keep your kids focused during remote learning class time.
It is also essential to mention that you can get Norton Family for free if you purchase one of Norton's more expensive antivirus suites, such as Norton 360 Deluxe, which often comes for a discount price for yearly use. Nevertheless, with the price tag Norton Family comes nowadays, it is a great pickup, and the cost is marginal when you consider the peace of mind you will have.
Pros
Efficient web filtering and monitoring features
Unlimited child devices
Support for Windows, Android, and iOS
Cons
Does not work for MacOS, and some iOS features are limited
7. FamiSafe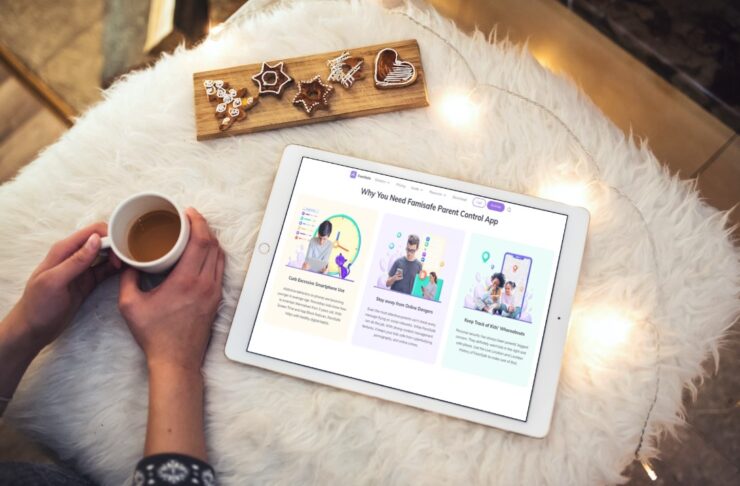 FamiSafe is a unique entry on our list since this software has a special focus on preventing kids from digital addiction. It has a very advanced screen time control feature that, aside from helping parents get the specifics of their children's screen time remotely, also allows them to set the restrictions and schedules around specific places such as home and school.
You can also put restrictions on apps that do not pose a danger to your child but do distract them at certain periods, such as during classes. Aside from this, FamiSafe also offers parents the ability to detect and delete harmful content from their children's phones (inappropriate photos, videos, social posts, or web pages).
The features of this useful tool do not stop here, as you can also keep track of your children's whereabouts outside the online world as well, and it is a great feature to be aware of where your kids go and prevent any type of mishaps and protect them in the real world too.
FamiSafe is a software that is user-friendly and comprehensive for all its users, and what is most important, its features perform incredibly in helping your children develop healthy digital habits. If you are worried that your kid will get addicted to the digital world, this app is by far the best choice to go for.
Pros
Screen time activity report
YouTube and TikTok usage control
Explicit content detection
Real-time location tracking
Geofence
You can track your child's offline activity as well
Cons
Support for this app could be better
8. Boomerang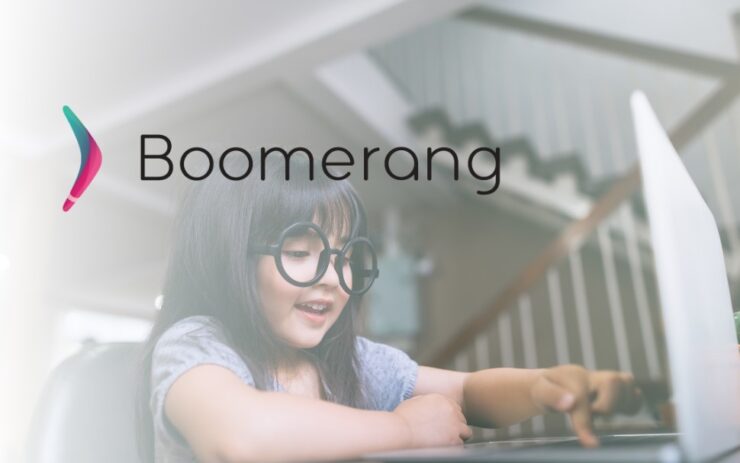 Boomerang is an affordable parental control app that does not compromise on quality and features. It performs especially well for screen time limits and blocking specific websites you do not want your child to browse. However, it does come with a major oversight, as it does not give parents real-time push notifications about their child's activity.
However, this app comes with a surprisingly high number of web filters available that allow you to be as conservative or liberal as you want. There are over 40 topics on the chopping block, so you will be able to go into detail regarding what you want your child to be able to view online.
The app automatically blocks nudity, porn, file sharing, unsafe search engines, proxies, and sites that have a reputation for delivering harmful content. Everything outside those margins gets blocked or allowed however you see fit.
You can also chat with your kids through the app, and everything works efficiently. Messages show up as push notifications, so the chat does not differ much from any other similar platform. The location tracker is also reasonably accurate. Overall, although not flawless, this app does a great job of controlling what your child can or cannot access online, and it is highly effective in that regard.
Pros
Website blocker
Screen time scheduler
New apps on your child's phone need to be approved by you
Cost-effective
Geofencing
GPS
Useful web filters
Call and SMS supervision for Android
Cons
Only monitor mobile devices
Limitations on iOS
The single-device plan is expensive
Frequently Asked Questions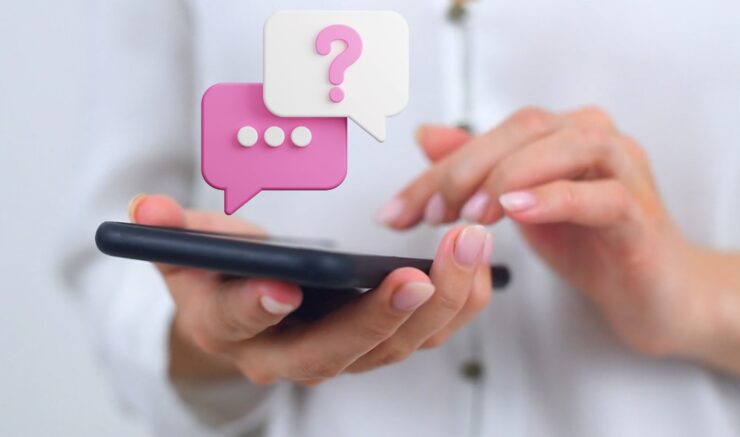 1. What do parent control apps do?
Parental control apps allow you to monitor, control, manage, or restrict your children's network activities. Most of these tools enable you to limit your kids' screen time, block specific content and websites, and even monitor social media networks.
Some more advanced tools are even more comprehensive as they offer features such as geofencing, keystroke logging, and remote device locking, among many others.
2. Why is it important to monitor your child's internet and phone usage?
For all the benefits the internet can bring to your children, there are hazards that can cause a lot of problems, so generally speaking, it is a double-edged sword.
It is up to parents to set up boundaries in the digital world and prevent them from getting to harmful content while also giving them enough freedom to use technology for education and entertainment (in reasonable doses).
3. What are the benefits of using parental control apps?
There are various benefits of using these apps, not only for children but for parents as well. For example, it can prevent excessive screen time in kids. Too much of it can result in sleep disorders, attention problems, poor eyesight, behavioural issues, bad posture, obesity, etc.
On the other hand, parents will have peace of mind knowing that their kids are browsing the internet in a safe environment, away from cyberbullying and other forms of social harassment.
4. Can I use parental control apps on any device?
This is something that entirely depends on the type of the app, its manufacturer, and the app's compatibility. In order to get everything right, make sure to read the manufacturer's instructions and see if it can work on devices you and your kids are using.
Final Words
Although not perfect, parental control apps are the most effective way to manage the digital presence of your children. It is particularly effective for parents who lead busy lives and cannot spend enough time doing all these things in person.
Even though these apps are very effective, there is no perfect system, so make sure to spend as much time as you can talking with your kids and explaining to them the responsibilities, dangers, and benefits of using the internet. A direct approach is always a better solution, but parental control apps will definitely serve as a helping crotch to help your kids develop healthier digital habits. If you want to find out more about parenting and learn some useful tips, revisit our site, as we update our content regularly.